There are several ways by which Buyers can search the Directory:
Buyers can search the  Canadian Water Directory by province
Buyers can search for suppliers who are affiliated with various industry associations  including:
BCGWA   BCWWA   CWSA   WSABC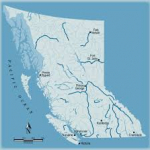 Buyers can search by Sector. When making a listing in the Canadian Water Directory you choose which of the Sectors you want to list within. You may list in more than one Sector.
Water Supply – Products
Water Supply – Services
Water Supply – Construction
Wastewater Management – Products
Wastewater management – Services
Wastewater Management – Construction
Irrigation & Drainage – Products
Irrigation & Drainage- Services
Irrigation & Drainage – Construction
Coastal BC, Interior & Northern BC and Lower Mainland BC.
Provincial directories may be divided into regions in the future. Currently Buyers can also search in three regions of BC.