Canadian Water Directory is a supporter of the SWS Community Network – coordinated by BCWWA. We are pleased to welcome you to the SWS Community Network landing page. Look below to discover how to easily find the products and services you need.
Find Suppliers
Finding SWS Suppliers is easy. Go to the Search Directory page (in the top menu). On that page you will see the Search Filters on the left-hand side of the page. Under Affiliations (towards the bottom), click the box for SWS Community Network. This takes you to the page where you will find all suppliers affiliated with the Community Network.
You may have to click: Reset All Filters if you have made a previous search.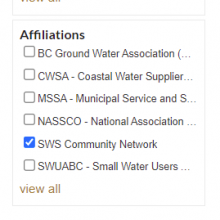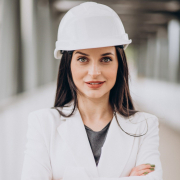 More Choice for You
The BC SWS Community Network – Directory of Products and Services –  is an important component of the Canadian Water Directory. This a real benefit for you. If you don't find the thing you need within the SWS Network sub-directory – for example a specialized product or service – it's easy to expand your search to other suppliers and other parts of Canada. Just click on the Search Directory tab at the top of the page.